Lili – Quarantine
$11.95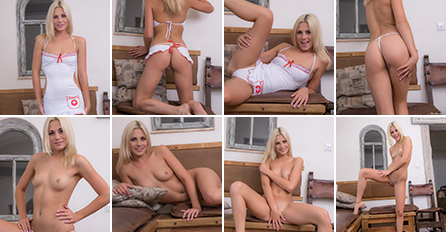 Description

Amount of photos in album: 115 pictures
Resolution: 4480 x 6720
Video Resolution: 1920×1080
Length: 9:57
Video Thumbnails: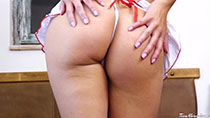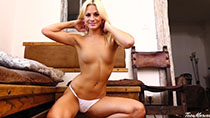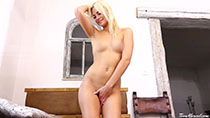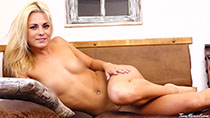 Got something to discuss?
---
Guest
Lili looks great as ever.
But its not Lili Id like to talk about. But lets explain something. Im a really lucky guy, because my girl is an absolute fan of Cutie. Maybe Cutie read this, so i can say, youre not making only guys dreaming of you, there are also some girls who are becoming crazy thinking of you. But because my girl think fairness is an important part, she doesnt mind me admiring Kayley as long as she gets the Cutie sets.
But some questions. Would there be any chance to see Cutie and Kayley in some "girl next door" shoots? Just normal clothes and underwear? Maybe starting the set in the stairway, opening the door coming in, something like that.
Second, is there any chance to hear cuties voice again? I have to say her christmas video was really cute and her voice sounds amazing in a very special way. Lets dream a bit, the result would be a dream for me, but maybe Cutie could talk a bit of her "girlfriend" the one she did some shoots with. Maybe talking what she would like to do with her. Dont get me wrong I dont mean real "dirty talk" but some romantic fantasies, about kissing and touching. And of course I dream of hearing Kayles sweet voice again!
And now the reason why my girl shouldnt read this, otherwise it will be the last thing I write in my life. Is there a chance of some story sets? My girl had some hot ideas she told me while watching Cuties sets. For example, Cutie receives a gift from her girlfriend. She opens it and finds a nice strap on. Of course she looks this kind of sweet, innocent and shy shocked, but then she plays with it a bit, as I said I dont talk about hardcore. But in the end she looks in the box again and finds a notice, something like: it would be perfect for your bubblebutt. Or just stay at this kind of idea, she finds a litte buttplug in her bed and plays with it. No not using it in the way its meant to be, although if she did my girl would get a heartattack or at least would go nuts.
So would there be a chance to see something like this?
Support
These types of comments are for the contact form. I'm allowing this through just so people know.
You can write us ideas for anything, but that doesn't mean we will do it. Make sure your ideas are creative and interesting. Girl next door shoots can happen, that doesn't seem hard to do. Voices can be tougher, because models are shy or don't know English very well. Even talking in their native language can sometimes make them feel a little uncomfortable. I like when they talk though, so I will try to encourage it more.
Btw, don't recommend ideas and then say you don't want it to be used "that way". That just feels silly! Everyone knows what you actually want. 😆
Guest
Damn Lili is hot ! Any plans for a bundle sometime soon ?
Guest
Sorry, I dont really know for what, but being polite.
By the way I wrote it exactly like I meant it. Playing yes, using no. The reason is very simple. We like Teenmarvel for two reasons. First the girls look much more natural than on many glamour sites, but second because its not the normal semi-hardcore site, where half of the girls are using toys, its just killing fantasy. There ist a vast difference between holding a toy in the hand, looking at it, touching it or on the other side using it. Almost the same like talking about a kiss and holding someone in your arms or talking about sex.
Have a nice day
Support
I wasn't trying to be mean. Sorry if it was meant that way. But next time, just send suggestions by contacting us instead (unless it's for the model in this update).
Guest
Wow. That's 2 minutes of my life I'll never get back lol. Not really, but kinda. You know.
Guest
Wouldn't any time you used be considered time you'll never get back? Because if you figured out a way to get time back, you'd be rich, I bet.
Guest
It seems my Lili addiction problems have gotten out of hand and Nurse Lili had to put my cock into quarantine. She says the only way to treat this problem is with more teasing and purchasing more sets. However, the more videos I watch, the more addicted I become. I don't think this treatment is working, but Nurse Lili is a medical professional so I must trust her and will do whatever she says.
Guest
I really don't like the name of this set. Given the state of the world right now.
Support
Guest
@ Bad Timing, I understand why you might feel this way, but many of us enjoyed the humor and thought this was much-needed levity during a difficult time. I laughed out loud when I saw the title of the update and thought it was a clever way of giving those of us stuck at home some a lighthearted dose of "medicine."
I don't want to be insensitive and I certainly don't intend this as a personal insult, but Geez, if you can't have a laugh, you're in for a rough time… 🙁
PS, I'm saying this as someone with two immediate family members that I love more than anyone who are at a very high risk of death if they catch this virus. What is going on in the world right now is no joke and it's a scary time! But I still appreciated TM releasing Lili in a nurse outfit with the title Quarantine because that's clever and funny and it made me smile in a time where there's much less to smile about… Thanks TM!!
Guest
I am not sure why my first comment was not approved i am not sure this will too. Anyway I don't have any problem with the set it self but the name big no.@ Stephen laughing at people Misery you either selfish or heartless. We all have some bad times we came here to reduce our stress but not by other people expense.
Support
The name of Lili sets just make people comment a lot. Just like Elder Goddess. 😛
If it was named something like "Infected", I would not approve it. Quarantine is a playful way to remind you to stay inside and just be safe. The fact she is in a nurse outfit makes the tie in inevitable. In many parts of the world, language and comedy ease pain and suffering. To bring light humor to a dark situation. But these are cultural differences, not everyone will agree with it.
We could just number our set releases like every other boring website. But that's boring so I won't do that.
Guest
It's a stressful time around the world for sure, but I enjoyed the lighthearted humor and I personally appreciated the thematic nurse Lili set 🙂 With so many things getting postponed or cancelled it's nice to still have something familiar in these TM updates to help us through the tough times. Stay safe everyone!
Guest
I am definitely not laughing at people's misery or having fun at other people's expense. Rather, I thankful that during this miserable time, TM gave me something to laugh about. There's a big difference!
I think cultural and language differences are at play here, because I cannot understand how anyone might conclude I am either selfish or heartless from the comment, we'll just leave it at that and I won't make any more comments on this thread.
Be safe everyone and do the most you can to love and laugh and enjoy life despite the awful situation in the world!
Guest
I think I could handle being quarantined with Lily. Only for a few weeks though
Guest
It's a funny joke. This f*CK**G Covid thing is not funny, we have to change our mind. Thank you Marvel team!!
Guest
I'm currently in lockdown so i would vote for a lili lockdown Set collection to lighten up my days at home 😉
Guest
I would happily support a quarantine event, for those of us staying safe and doing our part to show the spread we'd love more of these gorgeous girls to keep us company.
Guest
I came in to check on TM as I was basically in quarantine. Thank you for providing levity during these trying times! The minute I saw that title, that cover shot, and those other shots in her nurse's outfit, I knew I had to get this!
I got probably 5 min in and that was it and I was actually focused on Lili's feet and the glances we got, the entire time. I got myself too worked up as before she even lost the top, I was done.
Guest
I can watch Lili dance 24/7. So gorgeous and sexy!!!!
Guest
Beautiful and sexy. Always a pleasure to see Lili