Lili – Pink Mesh 3
$11.95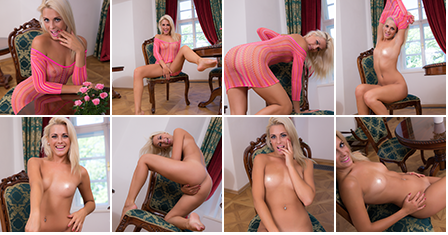 Description

Amount of photos in album: 110 pictures
Resolution: 4480 x 6720
Video Resolution: 1920×1080
Length: 9:57
Video Thumbnails:
Above.
Got something to discuss?
---
Guest
Now we are talking… beautiful as ever..
Guest
I wonder if we will see a touchy moans or toy set from her this year, it certainly feels like she has become a lot more daring.
Guest
lililove on her own or with another?
i have said it on a few other comment threads how about an updated romana or madison set with lili? they have videoed together before so not beyond possibility like say like a collaboration with faye or elza or freya absolute fantasy?
just imagine now, with how bold and sexy romana and madison are pushing lili to compromise herself and do things she would never do on her own. maybe just to get the conversation going picture madison and naomi unleashed duo release but substitute naomi for lili or the other way around, either way would be totally awesome
which set set would all the teenmarvel users like to see lili replicate or join in on? would love to hear your fantasy/favourite combo's/recommendations
Guest
Lili would be awesome with Cutie! That would be my favorite duo. Maybe even Sofi. Either would be great.
Guest
I was wondering when we'd see another set from her 'Queen' shoot. Lili is tanned and very beautiful here in the pink mesh. I remember Pink Mesh #2 was released during the first spring event, so maybe this is a good omen of things to come 😀
Guest
Like WOW!!! getting better with age.
Guest
So beautiful and perfect the view of perfect body I love to enjoy especialy from behind
Guest
Pink lips… I understand the hint
Guest
Does it actually show everything or is it blurred out like in the preview?
Guest
Photo set: Lili has amplified her poses in this set. A natural glamour model spiced with all her charms.