Lili – Outdoor Nurse
$11.95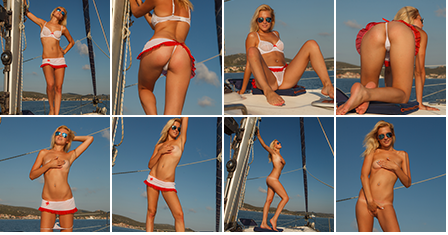 Description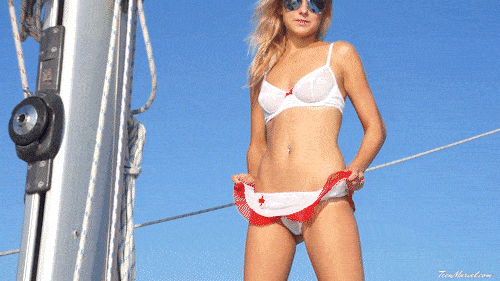 Amount of photos in album: 121 pictures
Resolution: 4480 x 6720
Video Resolution: 1920×1080
Length: 10:12
Video Thumbnails:
Above.
Got something to discuss?
---
Guest
Lili back on her voyage with another lovely outdoor set. The photos really compete strongly against video here which can be difficult to do. Some really amazing and excellent shots throughout all 121 of them. A perfect compliment while enjoying the video of her in that sheer outfit. Nurse Lili is always ready and waiting to administer the perfect cure for me… (my ****) 😉
Guest
16 days between this wonderful vibe release & elegance lili's previous release. it really is torture sometimes between lili's gifts to us but what a gift this latest release is, lili is at complete goddess level look here boys, wonderful vibe, beautiful location. I know i can sound to slavish to lili, but give a man a little slack after all I am one of goddess lili's slave's. anyhow, as has been said before when its right which is very, very often, lili shoots with such a positive/life affirming energy & just oozes & exudes such a wonderful radiance to her masturbatory audience time after time truly a internet model wonder.
Andrew question, have all of lili's boat shot releases cum from the same session including one of your holy grail releases prisoner of love? or has it been a theme that has been returned to over the years over differing sessions.
if anyone reading ponders such a thought about whether or not to purchase lili's latest small piece of heaven, not a process I am familiar with, very simple reasoning from me lili updates, I purchase. obviously financial considerations amongst other things may be one of the factor's in your decision making process to you. or I see the logic stated in some chat along the lines of don't buy a particular release so future lili updates will be much harder would be wonderful for it to be so & I would devour such content as much as the next but I personally find almost every lili release to always be worth ever penny, lili is always worth it.
maybe a few of lili's slaves could let us know in the chat there thoughts on the matter.
with that said its most definitely the video on this occasion for me, sublime beauty to indulge in with lili's trademarked effortless grace, video perfection, of course a lot of us would like it a whole lot naughtier & harder than it is, but it is what it is & in that regard I thank all involved for the visual pleasure you all keep on capturing in these wonderful lili releases.
peace
Guest
The boat sets are all from the same day trip / session, yes. If you pay close attention you can see how it turns from mid-day to early evening in her later shootings of Sunset and Voyage, and it presents some really nice lighting. Prisoner of Love has a uniqueness about it in that it was shot within the cabin of the boat. This set was one of the first of the day and from viewing the video you can tell it got pretty hot inside during it…I get pretty hot watching it too to be fair. 😉 After that I think they decided to just shoot the rest outdoors which was understandably much more comfortable for Lili.
I can always look back and think on my history with Prisoner of Love, read my old posts and get a good laugh. I'll never forget that one because of the tease and years of suspense lol. It's still fun to revisit from time to time because I love how up close and personal that set is.