Lili & Kayley – Christmas
$19.95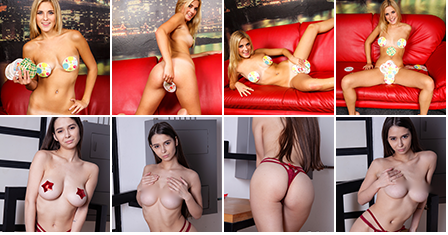 Description

Amount of photos in album: 207 pictures
Resolution: 4480 x 6720
Video Resolution: 1920×1080
Length: 17:24
Video Thumbnails:
Above.
Got something to discuss?
---
Guest
Guest
johan are you saying that kayley has joined the milfmarvels? or is it a misspelling of money?
either way johan funny comment, intentional or not.
peace
Support
A misspelling. Kayley does that to people.
Guest
thanks for the clarification tm. i most certainly know that feeling very well with regards to milf lili.
thanks for the response tm.
Guest
I wonder if we will get a talking Kayley again this year?
Guest
Now this is a nice way to start Christmas 🙂
Merry Christmas to the models, photographers, TM staff and fans!
Have a wonderful time everyone!
Guest
Blaatschaap, great christmas eve post. i most certainly amplify your post 100 percent in agreement from me.
peace
Guest
I would like to point out to everyone that they can use the marvel50 coupon on this release. A rare time I've used mine and scored a bonus Petra set! A really nice Christmas Eve bundle treat. 🙂
I'm not normally a real fan of stickers or pasties, but somehow Lili always makes them work…and sometimes not work 😉 I also loveeee early Lili sets when she shakes her butt like this, and this is one of her best 😀 I'm afraid I can't comment on the Kayley set though, I'll have to watch it later.
Guest
andrew thanks for the heads up up regarding the coupon much appreciated i would have missed that.
i have not even purchased the set yet, and it has still made christmas eve evening awesome. to see a new lili release always lifts my spirits.
you never know there may even be another lili release over the next few days? what does everyone here think the chances of that are, another lili release that is?
peace
Guest