Lili – Cuddle
$11.95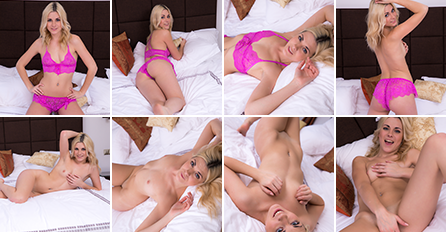 Description
Amount of photos in album: 98 pictures
Resolution: 4480 x 6720
Video Resolution: 1920×1080
Length: 10:24
Video Thumbnails: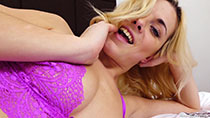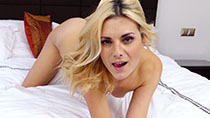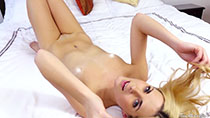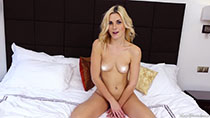 Got something to discuss?
---
Guest
Hi TM, I was wondering if it's ever going to be the month of Lili? I swear it hasn't happened yet and there is no possible way I could be conveniently blocking out the month of February from my memory at all. But seriously, this set is great – I really love that color on her. Lili + close quarters on a bed is always a win. Hope Lili is enjoys her summer 🙂
Guest
You missed Lili's month. She was the first one. 🙁 Was a great series too!
Support
Guest
Sweet mother of Jebus!!! This is a must buy for sure. Continue the amazing work TM and Lili!!!
Guest
Really? I have bought the set, and it`s nothing speciall imo.
For me she is not progressing, and apart of 1 or 2 good sets this year i`m upset, plus Lili sets are slowing down by a big margain. We had 1 month of Her and that was it, then 1 set almost every month, not 2 weeks apart like in 2018, 2017 etc.
Other models had 20, $30 sets, in this case maybe 1 semi-hot per year…
Guest
agreed.
That's why I didn't buy this set, and not going to buy any of her's till I see some progress!
ps: Haven't missed a set since she joined TM, this is the first.
Support
Just an FYI guys, saying you aren't buying something as a form of protest to get a model to show more will never work.
You are free to not buy, but further protest messages will not be approved.
The "show your tits or I'm outta here" attitude will stop. It's annoying when a guy says it in real life, and it's annoying even on the internet (yes, even on model websites like ours). If you don't think she's showing more, browse her sets from a year ago and compare.
Make constructive criticism or leave us your thoughts through our contact form. Thanks.
Guest
Admin – Showing you don't care about your customers criticism about your product isn't a good look. I've bought plenty of sets, but over the last year or so I've been buying less and less. Like a lot of other people, I pretty much only buy Lili sets because she is the only girl on this site (in my opinion) worth spending my money on. We don't buy the sets to view her outfits, we buy the sets to see her, in all of her glory. But unfortunately most sets are beginning to be "the same". She is getting older by the day, and losing less of her appeal by the day. Although I think Lili is without a doubt the best looking girl I've ever laid my eyes upon, I no longer see the point in spending my hard earned cash on a girl in her mid 20s to release her hand bra and give us a peak at her breasts for 10 seconds.
Support
The criticism you just made is different than a person saying "In your face, I didn't buy because xyz. 😛 ". There is nuance between some of the comments that we don't approve of.
Guest
TM, I was a long time member at FG. Saw the same type comments there and unfortunately the guy running the site caved. I don't want to see history repeat itself – that site has turned into just "ANOTHER" site. Tease and slow reveal got you here, it won't fail you. Too bad you can't get Lili's "sister" from the old days…
Support
Guest
I lost my Teddy Bear so I'm gonna need Lili to cuddle. I agree love that color on her …. wish someday we get to see her "O" face !!!
Guest
Most intimate set yet, especially video.
Guest
I volunteer to cuddle with Lili
Guest
Hi TM. I dont know what these guys are saying. Slowly lili has been showing more and more. The only exceptions are the pink met video and the summer set. The perfect peeks set was phenomenal. We could see everything without getting explicit which I think lili does not want to do. Keep up the good work, and ignore all the negativity. 😀
Guest
For me a few sets with less nudity aren't the problem, i'll most likley buy it anyway to support her unless it's in a bundle with other models i'm not interested in.
The biggest Problem for me is the slow rate new sets are Coming.. less sets = less chances for outstanding sets.
Even the lili spring event unlock was just a normal set that we would have gotten anyway within that time period because the normal sets have slowed down alot.. so that almost felt like beeing fooled..
Guest
I don't know why some people are expecting a TEASE site to have full on fisting and squirting but ya'll make me feel smarter. I think she should do a set where she shows only her face just so I can read the comments.
Guest
Some of you cry sooooooo much. Lili is perfect. She doesn't need to get all wild for you. She shows just enough. A bunch of pushy men. You don't try to force women to do things they're not comfortable with. Show some respect. No one's forcing you to look or buy it.
Guest
Please Goddess Lili, please let me be your cum slut. I don't care about the costs. I don't care about the consequences. Please Goddess Lili, I am on my knees begging you to please let me be your cum slut.