Freya – Still Here
$11.95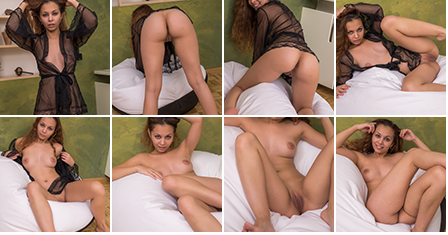 Description
Amount of photos in album: 78 pictures
Resolution: 4480×6720
Video Resolution: 1920×1080
Length: 10:31
Video Thumbnails: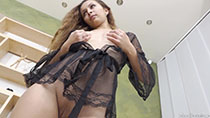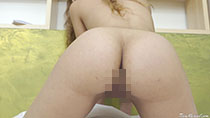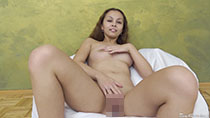 Got something to discuss?
---
Guest
This made my day, week and my birthday.Trully thank you TM for listening .
Guest
My favorite is back finally!
Guest
HAHA! the irony, my birthday week too, well today is my birthday. and this is the best present!
Guest
Love Freya, I really wish TeenMarvel could bring her sister back, another set with them both would be awesome:)
Guest
I would like to dream about her… In 4k!
Guest
I've always loved Freya!! SO glad to see that she's still here! I wish all the classic models were still here too.
Guest
I think we are MANY that would like frequent updates from her. 20 dollar level update with sound from only her. Someone agree?
Guest
No, I'm not agree about 20 dollars. In fact, I do not understand why people want to pay more. When I follow a specific model, one of my criteria is the relationship how much she shows, how much long are the videos, and price. I have stopped buying many sets because I am not willing to pay more expensive just for 4 or 5 explicit photos, even BY NOTHING, when we have a model so beautiful as the others (Freya), making more explicit and long videos for a more reasonable price. And I don't worry about TMs criteria and justifications, I'm just a consumer.
I know this comment is not nice, but I paid.
Guest
Up to you. Me myself support gladly next level with Freya. Finally to hear her voice and so on. Level of English isn't important at all. She is the woman of my dreams easily
Guest
I don't mind the price as long theirs something i have never seen like for example a Freya touchy :).I know she not around anymore for personal reasons but i hope someday TM gets in contact with her and do a lot of sets with her. Because the wait between each her sets its too much for old available stuff. She is amazing and anything i see i will support no matter the amount.
Guest
For a "touchy video" yes, for a small slip of two seconds, or a nude for 2 minutes no. Some girls look like divas.
Guest
I agree 100% – I have been following Freya for years and I would love to her voice and make "sounds" and take it to the next level. I would gladly pay more.
Guest
Freya looking nice as always but I must ask are u planning on releasing 5 more sets of Naomi this month?
Guest
At least. We want more Freya's updates like that
Guest
I hate to bring up other models on the amazing Freya's set, but I'd love to see the other classic models too, like Luna and Melissa. Are they done? They just kinda faded out and nothing was said about it. Just wondering if it's worth holding out hope for them. Other than that, I'm a truly happy fan!
Guest
I feel like at this point, Freya realizes how fine she is she she only has to model every 3-4 months and she makes as much as the rest of the active models here. Lol
Guest