Freya – Black Mesh
$11.95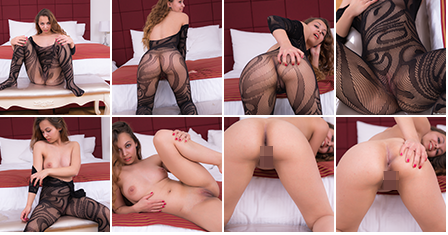 Description

Amount of photos in album: 103 pictures
Resolution: 4480 x 6720
Video Resolution: 1920×1080
Length: 10:33
Video Thumbnails:
Above.
Got something to discuss?
---
Guest
Im glad she is back! Freya has a beautiful vulva and an ass to die for.
Guest
Oh yes!!! Finally something new by Freya!!! ♥♥♥ It's been to fucking long!
Guest
Woh ! Thanks for this ! I missed you Freya
Guest
Is this the set that those of us who bought the Freya event set will get as the bonus or is this completely different?
Guest
Freya… thank you, thank you, thank you… please don't make us wait like this again… we NEED our little Lola 2… oops, I mean Freya… or maybe I mean both.. you are and have been gorgeous forever!
Guest
TM, is she's really back or this is an archive set?
Guest
Good question I really hope she's back
Guest
Make a set with mia in this outfit please !!!!
Guest
At least, she's back. Duo Cutie – Freya for the next time?
Guest
Real bonus!!Thank you very much!!!
Guest
While this is a very hot set,her bonus set is amazingly hot. Those who didn't buy her event set are missing out big time.
Support
I think you are confusing this with another model. 🙂
Freya has no other set from the event.
Guest
Oh Freya, I've missed you SO much! THANK YOU TM for releasing this set! Is there more to come?
Guest
Perfect breasts, butt and pussy…just the perfect body to enjoy
Guest
Cutie- freya , best girl and best duo dream … and freya is a very best woman …. mary me for eternity freya save my soul
Guest
It's been too long but so glad she's back!
Guest
I'm crying of happiness!! At last she has returned! Instant buy. I'm so happy now! Thanks again and I'm sincerely looking forward to her next job with TM
Guest
Perfection! I can't wait to buy this
Guest
Please do a mia set just like this same outfit same poses please!
Guest
Please come back to modeling Freya
Guest
Thanks TeenMarvel for the Freya update. Hope to see even more of her soon! Pleaseeeeeee??
Freya is too few and far between. She will always be the Goddess around here, for me.