Jesse – Wet
$16.95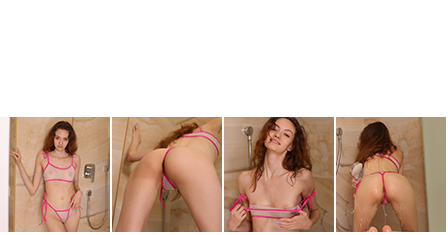 Description
Amount of photos in album: 283 pictures
Resolution: 4480 x 6720
Video Resolution: 1920×1080
Length: 17:05
Video Thumbnails:
Above.
Got something to discuss?
---
Guest
I seem to have woken up in an alternate reality, In this world, their TM just released sets of Destiny AND Jesse at the same time.
Oh, I've gone all wobbly at the knees.
Guest
My new 2 favs, thanks <3 <3
Guest
Guest
Guest
Jesse keep it up ill buy every thing you make hotness
Guest
Hi, I ordered this yesterday but used a different email address to my prior orders. Just wondering if that got me stuck in the slow lane for order processing?
Support
Can you use our contact form and e-mail us with your info and e-mail? Thanks.
Guest
I have done, no response.
Guest
I got it in the end, and the Jesse vid was well worth the wait. Amazing.
Guest
I may be in the minority here, but I really dislike these bundles. They're great for people who want both sets, but terrible for people like me who only want one of the two. It would be nice if we had the option to choose to buy just one of the two sets if we would prefer not to have both in addition to the bundle.
Guest
What a wonderful set! Thanka for bringing two of my new favourites together. Can't wait for more of either of them!!
Guest
Why does this set now appear to be only Jesse while still priced as a double set? What happened to Destiny? It's as if she has been scrubbed from this site, entirely. What's going on?
Guest
Destiny has been removed from the site. You should be seeing a link on the home page which explains.
However, what is not explained is the pricing. It was first listed at 16.95 for the double set. Now reduced to a single set of just Jesse the price remains at 16.95? This implies the Destiny set was for free which rather goes against the financial reason behind Destiny's material now being protected.
Support
The set still has Destiny, we didn't remove it, just the name / photos in the preview.
Sorry for the confusion.
Guest
And so it returns to my ever expanding shopping list 🙂
Guest
I'm absolutely devastated. I hope she gets the well deserved rest and comes back. She was such a breath of fresh air in a cluttered modeling world. Breathtaking.