Cutie – Shower Sequel & Charming (Double)
$14.95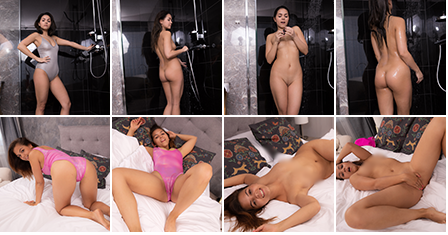 Description

Amount of photos in album: 317 pictures
Resolution: 4480 x 6720
Video Resolution: 1920×1080
Length: 19:59
Video Thumbnails:
Above.
Got something to discuss?
---
Guest
Perfection <3 wish she would have a month of hers like Lili or a year of her? 🙂
any chance she will join marvefans?
Support
Guest
great news? how is cutie? she is from the Ukraine right? i hope she is ok with a new baby as well. i hope we we will able to chat with her on marvelfans. i want new content from her<3 send her our love<3
Support
She is not from there. She is doing fine.
Guest
Oh good . I don't know why I thought she was from the Ukraine. but anyway I am glad she is doing well. Hope to see her more and on marvelfans.
Guest
Yes! Cutie needs to be on MF along with Tina & Sofi.
Nice double set. I need to explore Cutie's back catalogue
Guest
I think most of us would like to explore Cutie's back catalogue…..oh, you meant the videos. Silly me 😉
Guest
Cutie is incredible, this is an instabuy. Can't wait for more of her