Caroline & Romana – Playmates
$14.95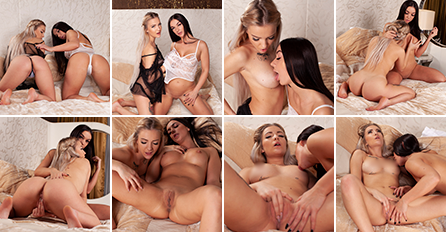 Description

Amount of photos in album: 111 pictures
Resolution: 3744×5616
Video Resolution: 1920×1080
Length: 10:21
Video Thumbnails:
Above.
Got something to discuss?
---
Guest
OMG yes please!! Caroline with anyone!! Thanks to my fave girl and TM. keep them coming OXOOXXX
Guest
Well now ya got me curious what a Caroline duo with every other model on this site would look like… Naomi, Madison, cough cough* Lili =)
Guest
kilaua 100% with you lets start with lili and caroline as your other two ladies have done bolder much bolder duo sets maybe not with caroline but you get my point. lets at least start the campaign to a release that will probably never happen unfortunately, but we can at least fantasise of such a release, surely.
Guest
Yes: Ladies Bang! More! And I agree with both Steve55 and Kilaua. I had not realize that Romana was still active here. That is Great News.
I would Love to see either models (or both) with any other model. Lili, Candy, Kayley, Alissa (Nude + NN duo, unfortunately), etc would be especially mind-blowing and special. I know: most of this is wishful thinking, but I am not demanding that the other model go as far as this set. Rather, hoping that a pairing w/either Romana or Caroline would help loosen them up a bit – all within their comfort level, of course – respectfully.
Also, I hope that there is a part 2, 3, 4,… to this set. And much longer videos – 30-60 minutes!
Thanks again to all involved – especially Caroline and Romana – for bringing us this Wonderful set+video. I am sure that it has brought everyone into attention and not left anyone hanging 😉
Guest
Luchy photographer, great job. I wish there will be also q&a with photographers on marvel sites, and some backstage videos.
Guest
Thank you. 🙂 And actually there is QaA with photographers. I am reading everything under sets what I did. So you can ask on anything you want to.
Guest
for me it was nice finally having a set where the models aren't covering up their nipples 😉
Guest
do not approve this You need to check my order ASAP and check MC email 😉
You really need to fix your email
Support
🙂 Thank you. 🙂
We know, waiting on somebody but we'll fix it ourselves if it goes on for too much longer.