Cali Skye – Bubble Bath
$11.95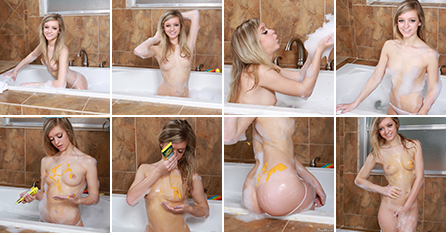 Description
Amount of photos in album: 110 pictures
Resolution: 3456×5184
Video Resolution: 1920×1080
Length: 10:37
Video Thumbnails: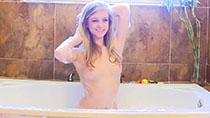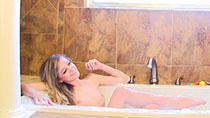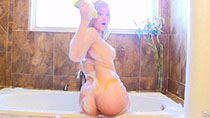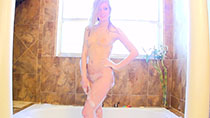 Got something to discuss?
---
Support
Apologies for the video quality, we are letting you all use the coupon code for this update if you wish.
We do have a little bit of Cali left, but are unsure if there is still interest. As a side note, just like Kris, we are always interested in Cali if she ever wants to return.
Enjoy!
Guest
Definite interest from me. I've missed her.
Guest
This is definitely a long time needed update from Cali. It's been too long. On the subject of Kris, will there be any more new sets in the future from her? Thanks again for this wonderful Cali update.!
Support
Yes, we have more Kris content.
Guest
MORE Cali please!!! Miss her!
Guest
OMG you're holding Cali sets back? Of course there's still interest! and we want her to return too!
Guest
Well, hellooo, Cali! Long time, no see, my lovely lady…returning to us, or is this just "Passing by, saying Hi!"? I hope you do come back to grace our little home-away-from-home…
Guest
best Christmas gift ever! OXOX Wish she would come back! OXOX
Guest
The more Cali, the better!
Guest
This is nice, but where is the regular update. Last one was on Dec 19. Overdue for an update.
Guest
To be honest, I almost forgot Cali was also featured here.
I haven't bought any of her sets except for this one and the first one. With the discount still going, I might pick up a few of them, she is quite cute after all 🙂
Guest
Shell never go out of style
Guest
Progress still at 70, now would be a good time for the regular update to show up, looks like Cali is not enough to level up.
The wait for Maddie is killing me!
Guest
Guest
I'm curious what these other Cali sets are. She's been one of my favorites. It's a shame she did so little on here but I'd love to see what else she made!