Sofi & Lilith – Collaborate
$14.95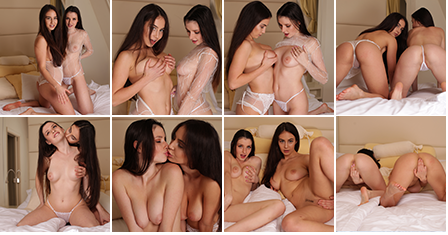 Description

Amount of photos in album: 172 pictures
Resolution: 3744 x 5616
Video Resolution: 1920×1080
Length: 9:05
Video Thumbnails:
Above.
Got something to discuss?
---
Guest
Please more collaborations of these two together!! Outstanding.
Guest
Dreams do come true after all? *drools* MUST BUY!
Hope Lilith will seduce Petra next. And Caroline. And Diana. Then switch sites and do Phoebe and Sabina
Guest
🙂 by true, Lilith asked me 2 days ago, if her next shoting would be with some girl again. So I believe we can fulfill your wishes. 😉
Support
Yes, Lilith also shot with another TM model… but I will not say who yet. 😉
Guest
Just tell me: blonde or brunette. I am positive she is in my above list Victoria is also one for duos, should have included her.
Guest
Well, all I can probably say is, that it was with very sexy girl. 🙂 And hair color is b….. 😉
Guest
Thanks Mr. Photographer. Always appreciate your work and comments and eye for new talent and how you push models forward.
Guest
Guest
They could pair Lilith with just about any model and I'd buy it instantly if she's topless again. But if they paired a topless Lilith with a topless Phoebe, I'd probably die just seeing the previews. I know it won't happen, but I can dream.
Guest
What a great and unexpected collaboration! Thanks to all involved in making this happen.
Guest
Guest
I never really thought about a set of Sophie with Lilith, but very nice. Sophie's solo sets are still my favorite, but this is a really nice surprise. I will be happy to buy more sets with these two but also wondering if there might be more of Sophie with Mia?
Regardless, this is well worth the buy!