Lilith – Premiere
$9.95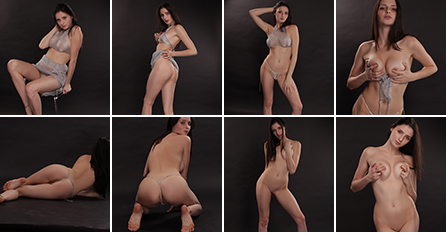 Description

Amount of photos in album: 121 pictures
Resolution: 4480 x 6720
Video Resolution: 1920×1080
Length: 8:41
Video Thumbnails:
Above.
Got something to discuss?
---
Guest
All I can think of is Charlie the Unicorn… Starfish loves you!!!
Guest
Wow!!!Welcome Lilith!!!You are very beautifull and got a great body!!! 😀
Guest
well now,what a very nice addition to the TM lineup. Welcome Lilith,looking forward to a fun future.
Guest
Gorgeous!! Can't wait to see more of her in the future!
Guest
Guest
she's good. haven't seen her before, any previous work?
Guest
No, she never shoted before.
Guest
Welcome to the Marvel World……………. Wait a min TM is she Diana's friend from Cruel set!!??? I think she is :O :O
Support
Guest
pretty girl! is the photographer also new? i like the dark background, something we don't. usually see here.
Support
Same photographer as Caroline + Daniela. Not new, just couldn't shoot in hotels at the moment, so we shot elsewhere.
Guest
Speaking for myself,I prefer nice sets(like Katrina's) to hotel rooms. I even like the house/bar/restaurant(?) that Lili,Cutie and Naomi have shot at to hotel rooms.
Support
Hotels as in private houses that we rent out… they're all closed at the moment. But yeah, we would never shoot in a traditional looking hotel.
Guest
TM Your are welcome to shoot in my house free of charge but with one tiny condition i just wanna watch 🙂
Guest
I will match the offer from MHS, and raise by offering my services as the photographer/videographer (sorry Mr. Photographer haha)
Guest
The new models are the most daring. I'd like to see Kayley doing these poses.
Guest
Guest
She is absolutely stunning and I am a big fan already. Excellent debut! I'm a bit confused though, are the pics 1-6 and 116-121 supposed to be the same or did I get lost in the twilight zone?
Support
Probably a mistake. Sorry.
Glad you like her!
Guest
Know I'm a couple of days late to the party, but DAMN what an introduction! Big fan of Lilyth already.
Guest
Looking forward to seeing more of this beautiful sexy young model