Madison & Naomi Christmas!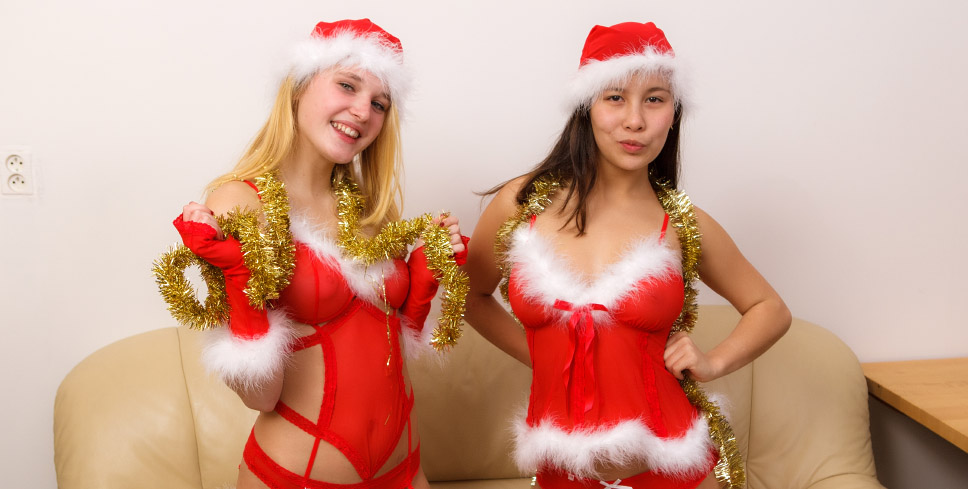 In the spirit of the holidays, we wanted our newest girls to get some spotlight on them. Here is Madison and Naomi chatting to the camera about what they would like for Christmas. They also let you know how they feel about their modeling and your support. We couldn't have said it better, so we'll let them do the talking.
As a note, don't contact us asking that you want to send them something! The only thing you have to do is purchase a set of theirs. All of it will go directly towards their wishes to help fulfill them. That's it, we'll handle the rest. If it's clothes or lingerie, send the link to us. The same goes for any of our model sets. We'd love to have them all do videos like these, but there are time constraints and other obligations. We hope you enjoyed seeing them in a more casual mode. You are free to contact us and let us know what you think about them, give photoshoot ideas, etc. We love to hear from you all.
We are working hard towards many holiday updates. Stay tuned, and happy holidays!